David Simon, M.D. Chopra Center for Wellness
"I am very appreciative for the love and attention that went into your charming painting. I will aspire to live up to the sacred image you have created of me. Sending you love and light."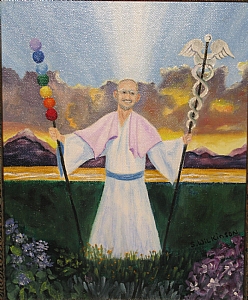 _______________________


Melody, Sydney, Australia
Hi Sandy, I came across your painting 'Glass Menagerie' and think that it is absolutely wonderful. I'm sure you have sold it already but I thought there would be no harm in asking. Regards, Melody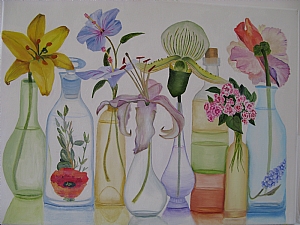 _______________________
JoAnn Picket, Bakersfield, California

"Life at a Snail's Pace" arrived. It is in perfect condition and seems to be happy in its new home. I promise we will be good caretakers of it and thank you so much for a painting that we thoroughly enjoy and for working with us on acquiring another piece of art!
________________________
Vicki Leary, Jacksonville, Florida

'Chick Pic' is here, it is perfect, and it is the final, perfect touch for the Chick Room. You are absolutely right, the colors are much more vibrant and beautiful than in the photo. Thank you
,
thank you for such a delightful treasure!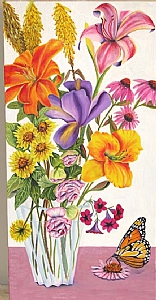 ________________________
Merry Murray, Westhampton, New York
Please admire my newly acquired work of art by well known North Carolina artist, Sandy Dodd Wilkinson!! Isn't it GORGEOUS?? I bought it off her website and am thrilled with it. It's titled, "Best Friend," and it hangs on my bedroom wall just a few feet from where my three dogs are now sleeping. They can fight over which one might be, could be, should be, my Best Friend.
This was painted before Sandy's accident 19 months ago, but now, with the hard-won mobility so laboriously re-acquired in some of her fingers, she is now painting again. Sandy, you go girl!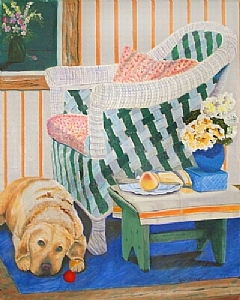 ___________________________